Torrid Enterprises, Inc.

Torrid Enterprises provide solutions and services to effectively meet your thermal processing and heat treating needs. With 30+ years of industry experience, we identify and supply the most reliable and cutting-edge products available. These products, coupled with our personalized sales and service attention, offer customers an economical and value-added solution.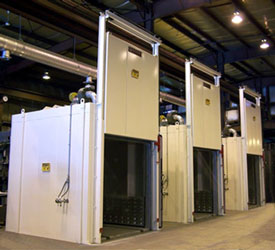 ---
Industrial ovens - continuous systems, batch, vacuum, convection, bench, burn-off and lab ovens, combustion systems, ultraviolet curing systems, infrared systems, standard and custom furnaces, salt bath furnaces along with temperature control products and small heat related tools.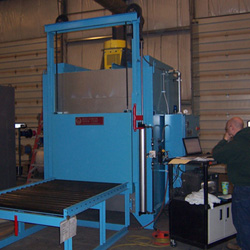 ---
Repairs, Services and Calibration
Torrid Enterprises, Inc offers full repair and service work as well as preventive maintenance on most industrial ovens, heat treat furnaces, environmentally controlled chambers and walk-in rooms of various configurations.  Electrically heated, direct or indirect gas heated as well as single-stage and cascade refrigeration systems, humidity, air and liquid cooled systems.  Control, power and combustion retrofits and upgrades also available.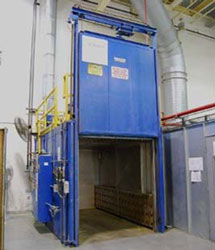 ---
When an alternative to new equipment is required, Torrid Enterprises will work with you and our National contacts to provide you with the correct and suitable piece of equipment for your process.

When new equipment isn't quite affordable, Torrid Enterprises has access to a large inventory of used thermal process equipment and will work with you to find the most practical solution for your process.