About Torrid Enterprises
Torrid Enterprises offers a full complement of thermal process equipment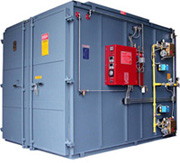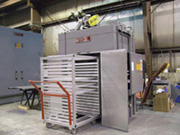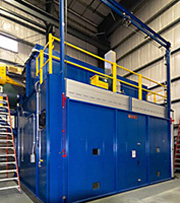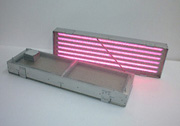 Industrial ovens, laboratory ovens, laboratory furnaces, sterilizers, incubators, vacuum ovens and environmental simulation chambers. Cabinet, batch, truck and continuous ovens. 
Heat treat furnaces such as: drop bottom, draw and tempering, light duty, heavy duty, ultra high temperature along with salt baths.
Infrared batch and continuous systems are offered in either electric or the highest rated gas catalytic in the industry.
Our offerings also include a wide range of thermal related sub assemblies and components such as: combustion systems, burners, valves, regulators and flame safeguards. Temperature controls, PLC's, recorders, thermocouples, RTDs, switching devices, sensors, and enclosures. All types of electric heaters, standard or custom such as: band, cartridge, strip, aluminum and cast-in, mineral insulated band, ceramic band, ceramic infrared, tubular and process air heaters.
Our custom solutions include small thermal tools, repair tools, test stations, and the addition of any type of heat source to existing equipment. We also provide full custom thermal process solutionssuch as continuous lines, automated turn key lines along with custom vacuum systems.
Torrid Enterprises offers full service such as: repairs, preventive maintenance, retrofits and custom upgrades on your present oven, furnace, kiln or other thermal related equipment. Expert knowledge in electric or gas heat as well as refrigeration. Profiling and calibration of any thermal process equipment including environmental simulation chambers is available and full facility calibration to NQA ISO 9001:2000 certified can be provided.
If new equipment isn't quite affordable, Torrid Enterprises has access to a large inventory of used thermal process equipment and will work with you to find the most practical solution for your process. If you have excess thermal process equipment in inventory at your facility let us know, as it may be of interest for purchase.
---